[two_third]
Welcome to Sydney Soundproofing
Commercial & Corporate, Professional & Educational Acoustic Solutions
Since 2015 Sydney Soundproofing has been installing & suppling effective soundproofing solutions for Commercial, corporate, Professional & Educational areas. We have extensive experience in sound control for the education industry having provided Acoustic Solutions and sound absorbing products & materials in many of Sydney's Primary and High Schools along with Universities and institutions.
Our experience also extends to Sound Proofing for the Professional Music Studio Industry and Multimedia / Podcast studios, plus sound transmission issue solutions for venues, industrial and office environments including – Acoustic Ceiling Diffusers, Acoustic Noticeboards, wall soundproofing & Acoustic Panels, Floor soundproofing, ceiling soundproofing, Custom Acoustic Panels, Printable Acoustic panels, Acoustic Drapes, Door soundproofing & Acoustic Door Seal systems in the Sydney metropolitan area. Sydney Soundproofing.
[/two_third] [one_third_last]
Expert Sound Solutions for Commercial, Industrial & Educational Environments
[/one_third_last]
---
High performance fabric covered acoustic panels

---
Decorative and functional acoustic surface for education, retail and commercial interiors.

---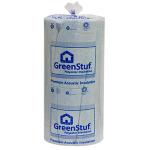 Sydney Soundproofing Acoustic Blankets have been engineered to maximise sound absorption for the control of reverberated noise in building interiors. Ideal for managing noise in theatres, studios, auditoriums, halls, offices, retail and indoor swimming pool complexes. Sydney Sound Proofing. Can also be used in marine applications, as acoustic baffles, acoustic infill for silencers and louvres, and insulation for Original Equipment Manufacturers (OEM).
---
Noise Barriers – Sound Barriers – Noise Reduction.
Sound Barriers Noise Reduction. Noise barriers are used to effectively reduce noise transfer and address flanking between acoustically sensitive areas. Addressing noise transmission between rooms improves privacy, comfort and confidentiality. Sydney Sound Proofing. Our noise barrier range can control external noise interference from aircraft, traffic, rain and construction sites.
---
Sound Proofing
Rating





Service Provider
Service